Supplement Resources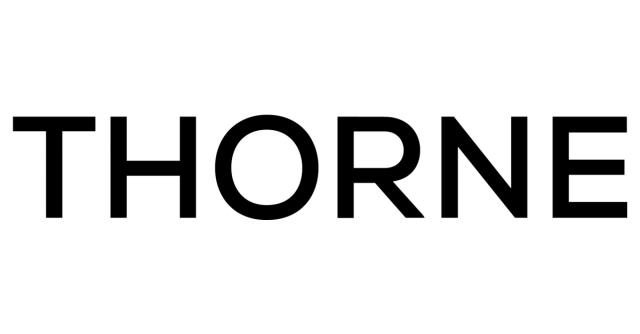 Feldman Performance has affiliated with Thorne Research.  Thorne Affiliates are seen as advanced level fitness professionals. Beyond education in exercise, they also require that they have a firm foundation in knowledge of nutrition and metabolism.
They are partnered with Precision Nutrition, one of the leading nutrition-related certification programs in the fitness industry and they consider Precision Nutrition their preferred certification (a certification Feldman Performance owns).
Thorne Research also recognizes several other certifications and credentials as highly credible and valuable for fitness professionals (registered dietitian, certified nutritional specialist, medical doctor, doctor or chiropractic, along with others). In addition to that, being a certified personal trainer is a requirement as well.
In essence, there's no pyramid system of making money off someone 3 levels down from you who makes a sale.  Just professionals who know they're offering a quality product for you to utilize.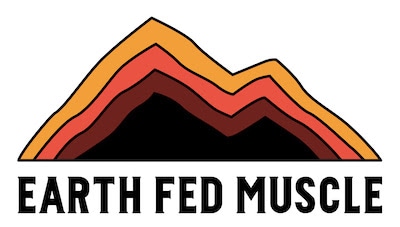 Feldman Performance is also a affiliated with Earth Fed Muscle. Earth Fed Muscle has some great protein, preworkout, intra workout, and other supplement options. They have great flavor options with a mission of bringing grass fed single ingredients to supplements. In gym pricing will be discounted to what is listed on the Earth Fed Muscle website.
Individuals need a different supplemental approach depending on their goals, current nutritional intake, and medical history.
Do you need think you need a supplement? Feldman Performance would love to help you decide which supplement is right for you needs.
*Feldman Performance's gym on site offers discounted pricing from what is linked below
Protein supplements
Whey Isolate Chocolate and Vanilla – Sourced from cows not treated with hormones and is cold-filtered to reduce the risk of denaturing its proteins. Contains no artificial flavors, colors, or sweeteners and comes in chocolate or vanilla.
Vegan Chocolate and Vanilla – Our top recommended vegan protein choice, it's a great-tasting, dairy-free, vegan protein using a blend of rice and pea proteins. The result is a protein powder with an amino acid combination that closely resembles whey. Availiable in chocolate or vanilla.
Workout supplements
Amino Complex Lemon and Berry – Essential amino acid formula in powdered form, it offers more than just BCAAs and has been shown to have positive effects on development of lean body mass, exercise capacity, aerobic metabolism, and support of mitochondrial growth. It's great for use during workouts.
Thorne Creatine – Top notch creatine.
Fish Oil supplements
Omega 3 Liquid Berry Lemon – Our top recommended fish oil product, it's high in EPA and DHA, comes in great-tasting raspberry lemonade, contains astaxanthins for antioxidant support, and is extremely pure.
Omega 3 Softgel – Another excellent Thorne product, this one provides fish oil in capsule form and is free of heavy metals and toxins. It also contains peppermint oil for a more pleasant taste.
Multi-vitamin supplements
Multi AM/PM Elite – This isn't your typical multivitamin. Formulated with superior forms of vitamins and minerals, this is actually two unique formulations. The AM formula is designed to support daytime energy, while the PM formula is designed to support better rest and recovery in the evening.
Multi-vitamin – Very few Americans eat the recommended five daily servings of fruits and vegetables. A good multi-vitamin supplement helps ensure you're getting the nutrients you need, even when you're not eating your best. A healthy diet plus a multi-vitamin supplement provides even greater benefits.* Made from pure, bioavailable raw materials, our supplement is soy- and gluten-free.
Probiotic and digestive enzyme supplements
Probiotic – This is a proprietary blend of three human-derived strains: Lactobacillus gasseri, Bifidobacterium bifidum, and Bifidobacterium longum. Each dose delivers 5 billion CFUs in an acid-resistant capsule to ensure delivery to the intestines.
Vitamin D3 supplements
Vitamin D – Vitamin D3
Your favorite supplements or brands might not be on the list.
This article is not an indictment of your favorite brand. Rather this is our preferred list of supplements and manufacturers, a list of supplements that we've personally had success with.
We've chosen these because we like the ingredient lists, we like the quality control, and we like the prices. There could be other products out there that meet our standards that we simply haven't used.
Each supplement we MAY use in certain circumstances.
Few/none of our clients will ever be on all of them at once! So don't think that we're suggesting you should be taking all of these. Rather, this is a list of supplements that we draw from when considering what one of our clients might need. If a supplement category isn't on the list, we probably only use them in special situations.