Virtual Group and Personal Training
March 21, 2020
I've sent out a lot of in home training options for people in the last handful of days but long term that doesn't always seem to work well for most!
So I'm going to give virtual group  and personal training a go until we're able to get back in the gym.
I'll be using the app Zoom.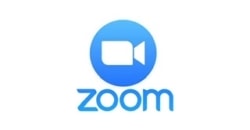 I'll be honest, I have very little use with it but it looks pretty simple to use.
The group training options will be:
Monday, Wednesday, Friday
5:15 AM, 7:30 AM, 11:15 AM, 4:00 PM, 5:15 PM
I will post the links on this blog for each day on a different post.
The classes will probably be a bit shorter than the normal classes.  There will be exercise options for those that don't have any equipment and for those that have equipment like dumbbells, stability balls, and sliders.
If you're a Feldman Performance in West Liberty group training member, the classes will be free.
If you're not a group class member, each class will be $10/class and will be paid through Venmo.
I will also be offering semi private training and private training as well.
Semi private training will be groups of 2-4 people working within the same hour.  Each client will get an individual program depending on equipment, medical history, etc. and preferably are someone I've worked with in the past. Price will be $35/session and paid through Venmo.
Private training will be be just that, private. One person in the session. Price will be $50/session paid through Venmo.
The last service I'll offer is training programs for at home. The price will be depend a bit on what the individual is looking for but will cost around $30 paid through Venmo.
Be sure to sign up for my newsletter so you can get email updates!